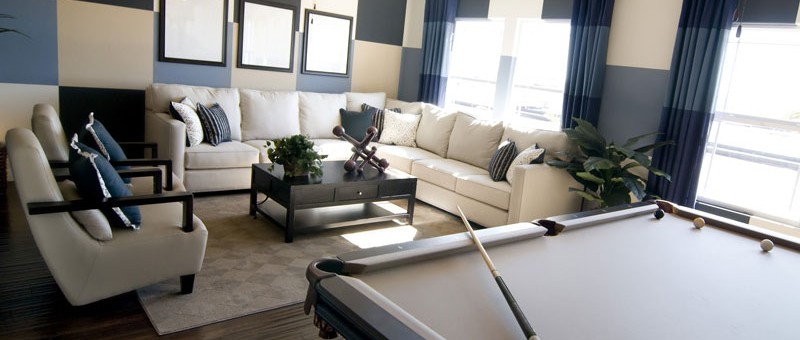 Many people don't realize how much adding a finished basement to your home can affect property value. While it is often an idea that gets talked about for years, finishing a basement is a project that takes both time and money to do and often finds itself sitting on the back burner. While it may seem like a large undertaking, it is an investment that can prove invaluable to the resale value of your home, and can increase both how much you enjoy your home and how comfortable you feel in it. Adding a finished basement is never a bad idea, and should be considered for anyone who plans to sell in the near future.
Here are some articles about adding value through finishing basements:
Benefits:
The biggest benefit of finished basements is, of course, the extra usable space it creates in your home.  Whether you plan to use it as a playroom, a family room, a bedroom, an office, or just a finished laundry and storage area, that added space can make a significant difference in the ease and convenience of your everyday life.  In addition to extra space, a basement that is properly finished eliminates the very common problem of damp and moldy basement areas.